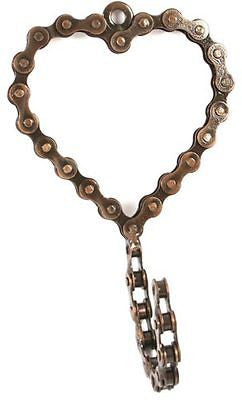 RECYCLED BIKE CHAIN HEART HOOK - by Noah's Ark
Pretty yet quirky heart-shaped wall hook made from recycled bike chain.
Handmade by artisans in India from recycled bike chains that have been discarded from repair shops, because they are broken or have incorrect size links.
A genuine fair trade product.
Dimensions:16cm high.
(item includes screw hole for attaching to the wall)