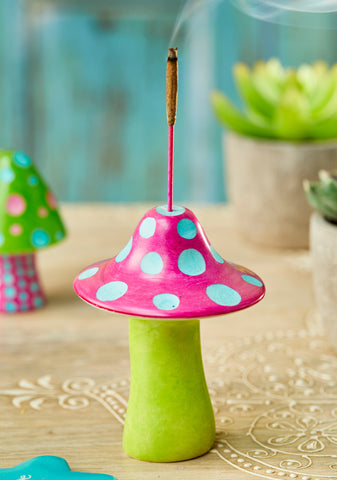 FUNKY MUSHROOM INCENSE HOLDER
Hand carved from soapstone, this spotted mushroom incense holder is hand painted in bright neon colours of pink, lime and turquoise. It has a small round opening in the top to hold an incense stick securely. A cool ornament and a fun gift for deserving friends.

The hand crafted nature of this range means every piece is unique.  Variations are exclusive characteristics and part of their authentic artisan story.

4 x 2.5 x 8cm
Hand Crafted In Kenya