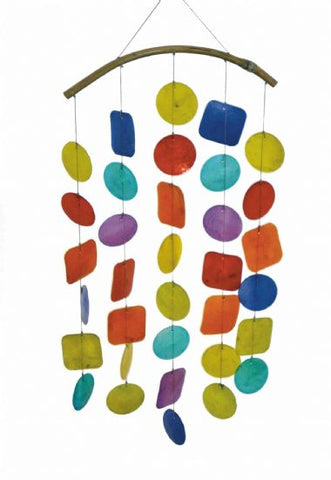 CAPIZ SHELL WINDCHIME MOBILE - RAINBOW
Lovely windchime in multi coloured capiz shell.  Handmade on the beautiful island of Bali (Indonesia) from capiz shell and wood.  Measures approx 15cm wide and 59cm long, with 5 strands of capiz shell pieces.
A genuinely ethically sourced product.
Lovely to hang in the window or patio door to catch the sun's rays, or from a tree branch in Summer to tinkle in the breeze.