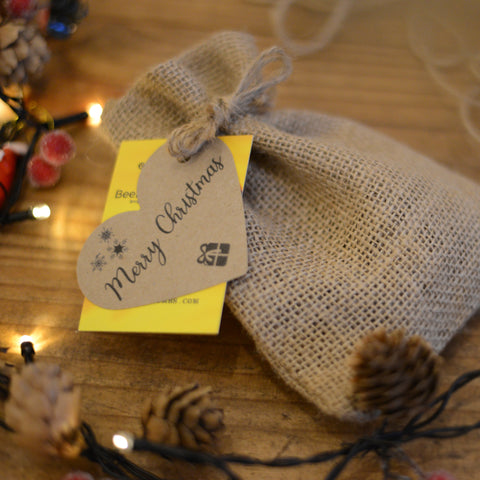 CHRISTMAS BEEBOMBS - British Wild Flower Seed Bombs
1000s of seeds from 18 native wildflower species, mixed with local protective clay and sifted, nurturing top soil. 1 pack provides coverage for roughly 21 sq ft / 2m².
Beebombs use only sustainable packaging. No 'one use plastics' used. Merry Christmas tag attached.
Handmade in Dorset.