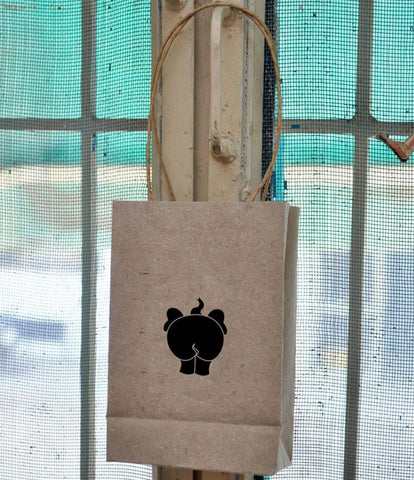 ELEPHANT POO PAPER GIFT BAG
Made from elephant dung
Approximate size: 18 x 24cm
Made and fairly traded in India.
Made in a similar way to other handmade paper, with a few extra processes due to its fibrous nature and the need to remove bacteria.
Several processes are required to collect, clean and disinfect the poo before drying it and form into paper.
The paper is probably one of the most ecologically safe papers to make and use. Colours, if added, are made with vegetable and natural dyes. No bleach is used. The waste water is let out in cultivated fields close by, and works as a great fertilizer.