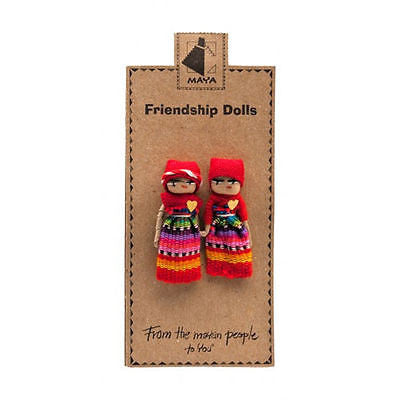 GUATEMALAN FRIENDSHIP WORRY DOLLS
The story goes that if you put a worry doll under your pillow at night, it will take your worries away!  A pair of friendship dolls will share your worries between them!
These cute little dolls are handmade by Mayan women in the highlands of Guatemala and genuinely fairly traded.  Each pair comes holding hands and presented on an information card.
Each doll is unique and measures about 6cm high by 2cm wide.
Not suitable for children under 36 months.