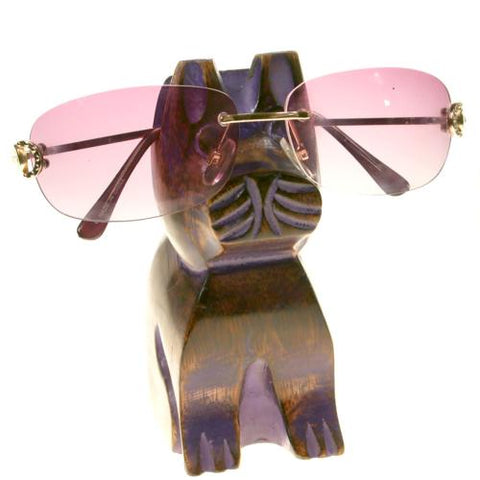 MANGO WOOD DOG SPECTACLES / GLASSES STAND
Never lose your glasses again!
Made from mango wood with an antique brushed effect. You can still see the beautiful grain of the wood.
Mango trees are fast growing, and once they are no longer suitable for commercial fruiting, selling the wood is an additional source of income for the farmers.
Brings a pop of colour to any desk or side-table.
Approximate size: 13 x 7 x 5cm
Fairly traded in India.
Produced by the master carvers of Saharanpur.