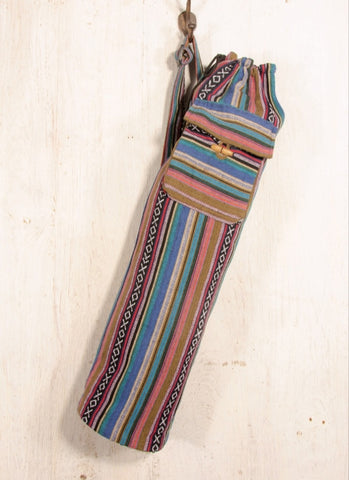 NEPALI STRIPE YOGA MAT BAG
Hippy style Annapurna yoga bag from the streets of Kathmandu. Practical gheri fabric yoga bag with adjustable strap.

Please note: Gheri fabric comes in assorted colours and designs, so our bags may not be an exact match to the photo.
69 x 16cm
100% Cotton Gheri Fabric
Handcrafted In Nepal.  Our supplier donates a percentage of their profits on these bags to Child Rescue Nepal.