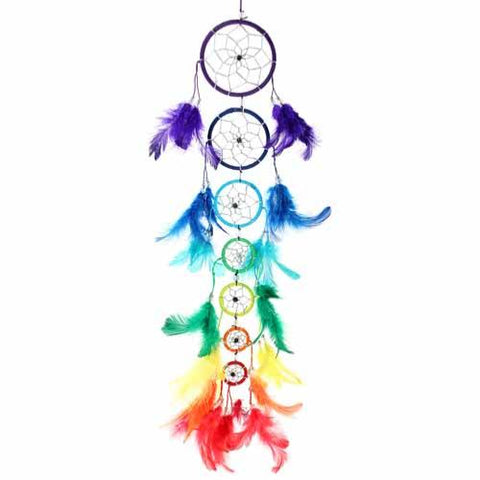 RAINBOW CHAKRA DREAMCATCHER
Multicoloured vertical dreamcatcher with keyring loop for hanging. Made with natural dyed feathers.

It is said that if you hang a dreamcatcher in your bedroom, the web catches the bad dreams which stay in the web and disappear with the light of day. Good dreams are allowed to filter through.

Diameter of main web is 9cm.  Hanging length is approx 80cm.

Handmade and ethically traded in Bali, Indonesia.