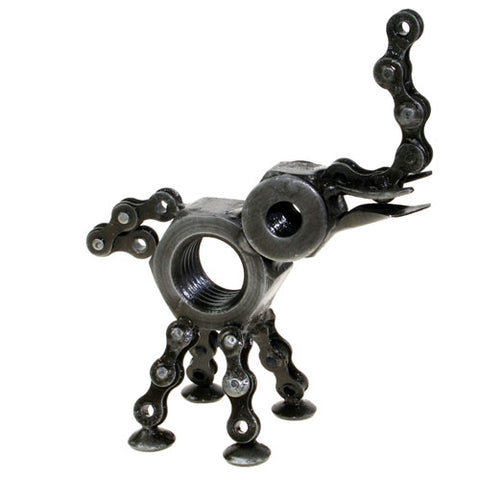 RECYCLED BIKE CHAIN & NUT ELEPHANT ORNAMENT - by Noah's Ark
Quirky elephant ornament handmade by artisans in India from recycled bike chains and metal nuts that have been discarded from repair shops, because they are broken or have incorrect size links.
A genuine fair trade product from Noah's Ark.
Dimensions:11cm wide by 14cm high by 5.5cm depth.