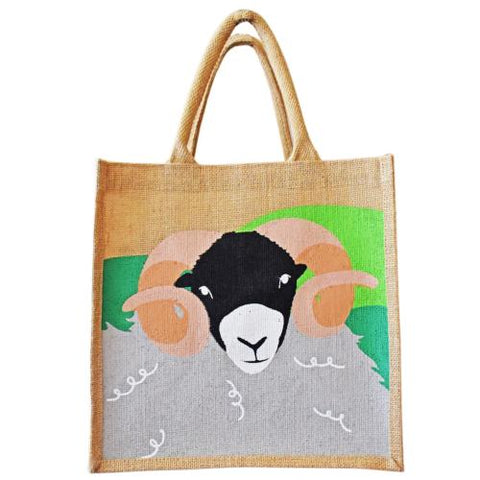 SHEEP JUTE SHOPPING BAG
Strong jute shopping bag with wipeclean lining and padded cotton handles. Design printed both sides.
Jute is the second most important vegetable fibre after cotton and is a light, soft, shiny plant fibre that can be spun into coarse, strong threads. Jute is 100% bio-degradable and recyclable and thus environmentally friendly.
Approx dimensions: 30 long x 30 wide x 20cm deep (gusset) with 36cm long handles.