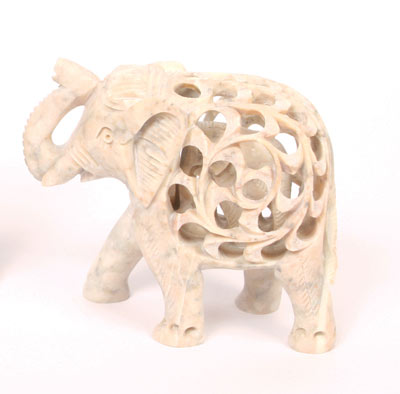 SOAPSTONE UNDERCUT ELEPHANT ORNAMENT
Undercut elephant hand-carved from gorara soapstone. Each piece is carved from a single piece of stone and shows a large elephant with a smaller one inside.

Size: 90x78x45mm

Colours will vary slightly due to the nature of stone used, making each piece unique.
Fairly traded in India.