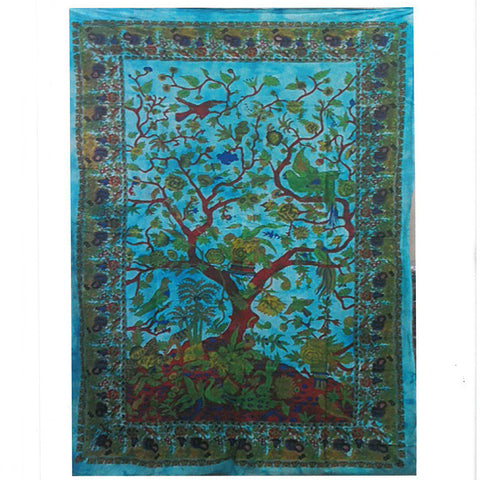 TREE OF LIFE COTTON WALL HANGING
These handpainted wall hangings are real works of art.  Full of symbolic meanings taken from ancient Indian traditions.  Do not confuse with cheap mass produced machine printed items.
With strong, vibrant colours and vivid exotic designs, they are great quality, beautifully designed and brilliant value for money. 
Size : Width 78cm, Height 112cm
Handmade and ethically traded in India.